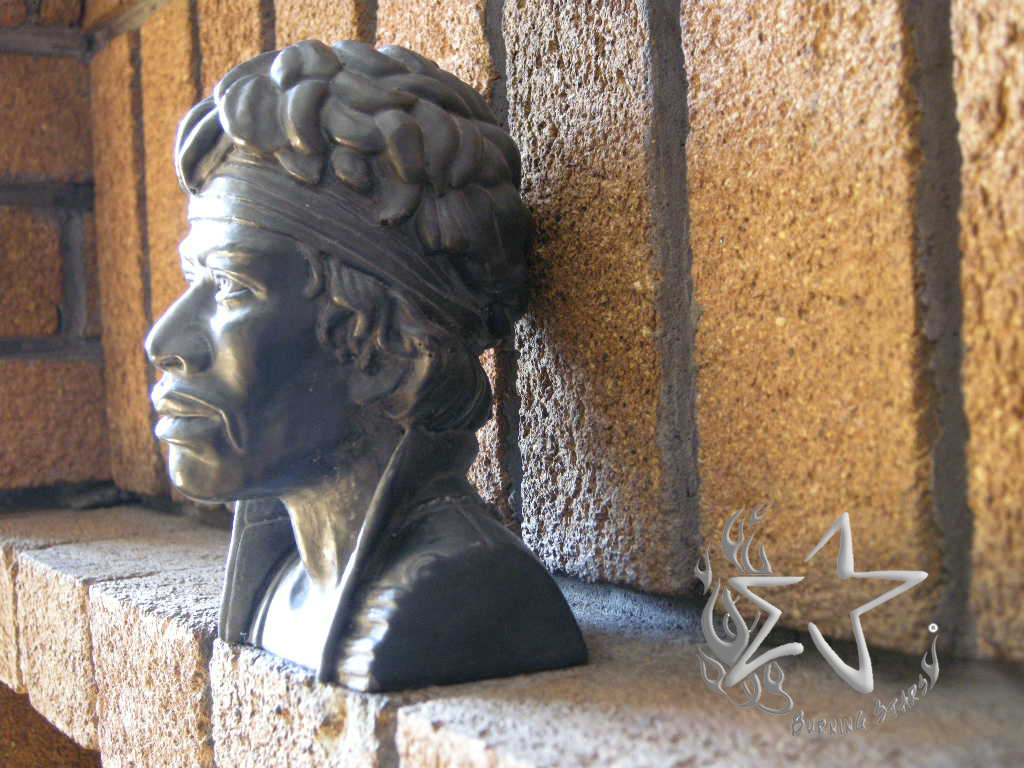 Burning Stars™
The adventure began with the goal of creating an original artistic product that represents an outstanding and legendary musician in an innovative perspective.  We long to offer music lovers a unique, captivating, high quality novelty item respectful of the statuary tradition.  The sculptural quality makes it a beautiful object, celebrating a legendary artist and commemorating their life and their extraordinary musical contribution to the world.
Made of 100% soy wax, a non-petroleum substance, the candles are in complete accordance with today's environmental standards.  As well, close attention was given to the packaging material and the container's shape. We have chosen a silver tin container with a transparent window, which offers a unique presentation for the Collectors' purpose.
---
Legal Endorsement/The Jimi Hendrix Foundation

The project was submitted to the Board of Directors of the Jimi Hendrix Foundation and received legal approval for distribution of the product. The Foundation's logo appears on the packaging, and Jimi's original signature is carved into the sculpture. Burning Stars will contribute a portion of the sales to the Jimi Hendrix Foundation, an organization that helps provide musical instruments for disadvantaged children, conveying the message that every contribution, no matter how great or how small, makes a difference.
Burning Stars/ Collectable Artwork
Of all the music related merchandise presently available on the market, Burning Stars is the ONLY Company worldwide that manufactures candles of this kind.  Our candles present a superior craftsmanship with strict attention to detail.  Simply put, Burning Stars candles are exclusive to the world.  The candle is truly a beautiful sculpture, a work of art and a collectable.  Worldwide music fans will, without a doubt, be enthusiastic about owning one.